Annie participated in VO projects from giant brands, such as Yahoo! Hong Kong, Matching Service Company, and Hiking Information products.
Video Demos
Comments from her customers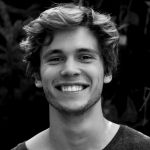 Business Client from Hong Kong
---
GREAT voice!
* All avatars of the testimonials section are randomly generated.
* Testimonials are from REAL clients. Modifications may be applied to strengthen the marketing effect.