Kwok is a recent drama graduate of the Hong Kong Academy for Performing Arts with a BFA(Honors) degree.
He was awarded Distinct Actor by the 10th Hong Kong Theatre Libre. During his school years, Kwok performed in Twelfth Night, A Streetcar Named Desire, Wilderness, Three Sisters, Nora, Order and Miss Julie, etc. His recent works include The Resistible Rise of Arturo Ui, The Black and the Blue of a Man (North-east Village Edition) by Theatre Horizon, etc. He is now a freelance theatre practitioner.
Audio Demo
Comments from his customers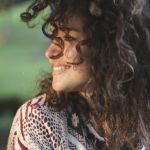 Client from Singapore
---
GREAT voice!! Talented VO artist!! Will definitely recommend!
* All avatars of the testimonials section are randomly generated.
* Testimonials are from REAL clients. Modifications may be applied to strengthen the marketing effect.